The Beginning of the EuroJackpot lottery
In it's 3 weeks of life the Euro Jackpot is quietly growing it's customer base as it's jackpot prize continues to roll over. Regardless of the chance to win the jackpot being double that of the Euro Millions the huge prize has eluded being claimed after it's 3 first draws.
Starting at €10,000,000 the prize will next be valued at €13,000,000.

In Finland alone the game has started to generate serious popularity and the profits made from the Euro Jackpot may provide competition to local Finnish national lottery, the Viking Lotto. The profits generated by the game in it's first draw in Helsinki alone were upward of €2.3 million, with almost 2 million Finnish citizens playing, and 13 million players total.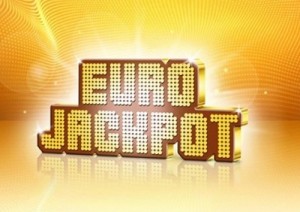 These sales figures will steadily increase on their own but could take a massive leap when Italy finally starts selling Euro Jackpot tickets.
Currently the Italian gaming authorities are still working on implementing the Euro Jackpot game in the country, and it may take some weeks before they are officially part of the game. Not only that but Polish gaming authorities have also been discussing the possibility of joining the Euro Jackpot and adding it to the roster of existing Polish lottery games. Several cash prizes have already made many Euro Jackpot players glad they purchased their ticket, but everyone is eagerly awaiting a jackpot win.

The real money making potential of the game is still being restricted in Germany and some other nations where advertising difficulties are meaning that the Euro Jackpot can't create the exposure for itself that the Euro Millions had.
Whether this will change or not remains to be seen, but one thing is for sure, more nations will join the Euro Jackpot in the coming months and this will mean great success for the game in the long run. You can read more and play the lottery at: http://www.playeurojackpot.com/