The sheer volume of gambling sites and online casinos that have arrived on the web in recent years has been nothing short of phenomenal. Betting shops all have their own websites now, there are casino sites that you simply enter through their URL, and then there are the hardcore sites that have to be either downloaded or installed via a disc. One thing seems certain however; the future of gambling is online.
Which sites you go on very much depends on the kind of gambler you are. If you are punter who bets regularly on horse races, football matches etc the sites belonging to the bookmakers will more than suffice, and no more trailing out in inclement weather conditions to place your bet on your favourite horse or team. That really sums up the appeal of online gambling; sitting comfortably in your own home in front of your PC or laptop.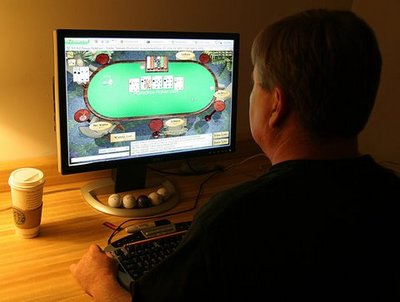 The only game that really loses some of its essence in an online casino is craps, as this is invariably the loudest table in any casino thanks to the throng of spectators that shout and cheer at every throw of the dice. If you prefer to gamble in a quiet atmosphere that affords you the luxury of concentrating without any distractions, then the gambling and casino websites will be right up your street.
If you are undecided about which sites to sign up to, first think about what you want to have a go at, and how adept you are at the different games available. Be realistic here, a friendly game of poker with a pizza and your mates is all well and good, but this is a lot more serious and your skills may well need honing to play with the big boys. The social networks have many games attached to them, and playing poker and the like for fun is great experience before you start playing for money.
The casino sites that come courtesy of a disc are really something to behold, and if you have crafted your skills and feel ready to take the next step, they take you into a virtual world where you feel as if you are in a casino. Roulette, poker, craps, Blackjack, you will find them all here and more, and the interactive experience of being in a casino while sitting on your couch is really something.
Online gambling is fun, easy and comfortable, just be careful and play with a budget just as you would in a bricks and mortar casino. It only takes seconds to add money to your account with a credit or debit card, so be sensible and when you have reached your limit walk away.